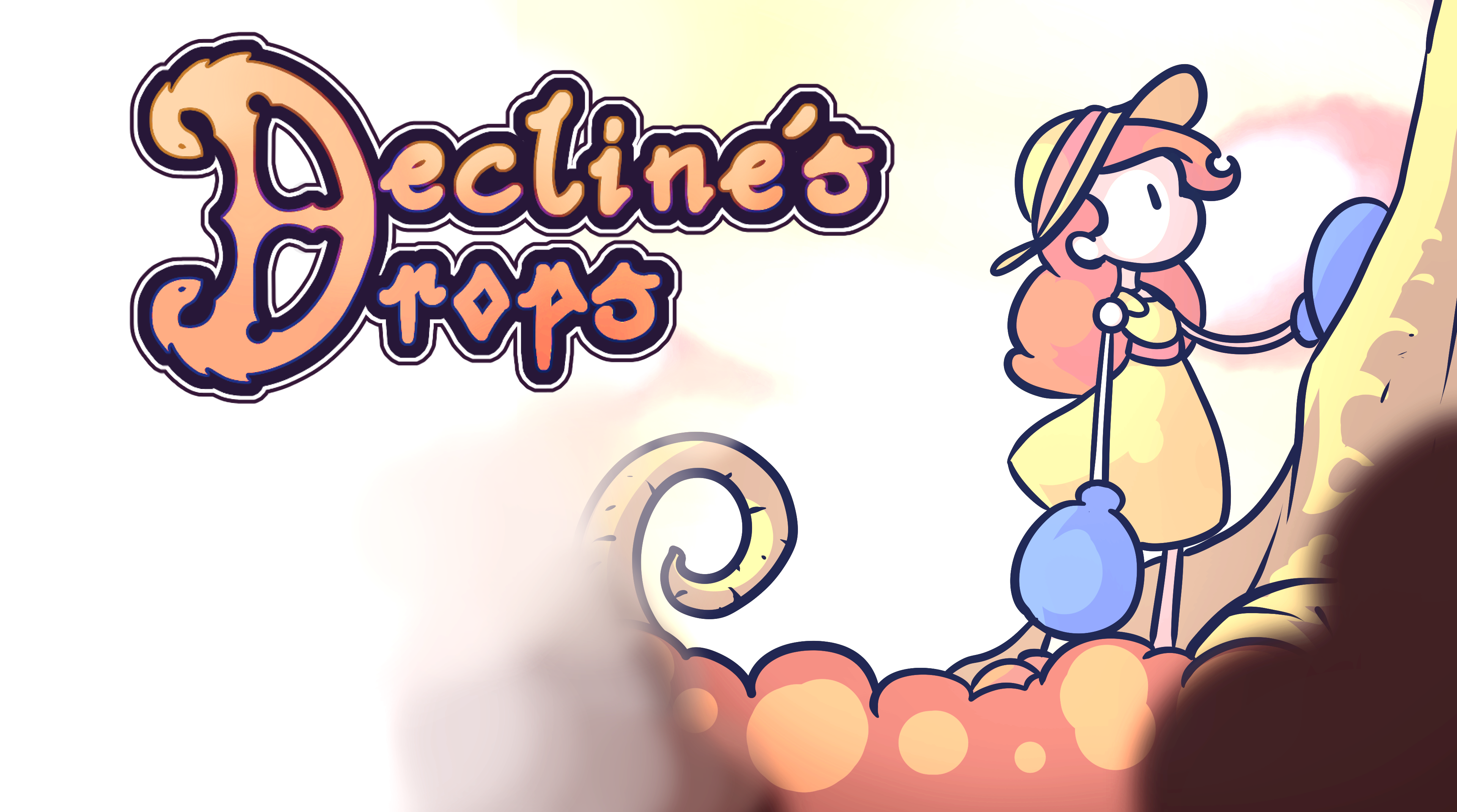 Decline's Drops
#1 Ravage, Demo update and Kickstarter
---
Hello everyone! It's been a while , isn't it?
Decline's Drops first demo has been released for two months now. It has received many positive feedbacks and I'm really, really happy to see people enjoying this project. More than 2,800 downloads, this is way more than I could expect, thank you very much. Also I saw every video on Youtube of people playing the game, this was always a pleasure to watch! Thank you!
Now, what's next? I've been silent all this time and there is a reason. I've been working all this time on the next demo, which will include three new stages, a polished gameplay, more nervous and precise, better performances and even a Boss! I hope you'll enjoy this one.
And... As you can see, Decline's Drops is finally coming to Kickstarter on November 21st! There will be a whole lot of great rewards thanks to my collaboration with First Press Games, so click here to get notified on launch! Artbooks, Cds, even plushes... I can't wait to show everything!
Decline's Drops V.0.2. will be released on the same day. I'm really excited about this!
Thank you so much for your support everyone. It's my very first released project. I never did anything serious before. When I was 10 or 11 years old, I downloaded Game Maker for the first time. Took sprites from Kingdom Hearts Chain of Memories, a background from the Game&Watch Stage of Super Smash Bros, and Sora was going left, and right. That was pretty much it. Tried some things but it never went further than that, and I gave up the idea of making games.

13 years later, I decide to create a little game, a simple platformer for my brother's birthday. Saw videos of ShaunSpalding, HeartBeast... It was very fun.
And here we are, Decline's Drops is a real project now. I don't know if it will succeed, but if it fails at least it was one of the funniest experience in my life. I love creating a world, searching for new ways to play, trying to make everything feel good.

It's just so much fun.

Comments
Log in with itch.io to leave a comment.
super excited!! i immediately loved the game as soon as i got the controls
Looking forward to the Kickstarter.